For our guests we are upside down - enthusiastic guests are our principal objects...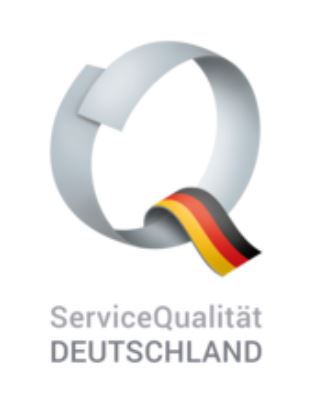 Service-Quality Germany

We enjoy being a service provider and are pleased when our customers are entirely satisfied and appreciate our service.

Our company and its interior are inviting and well-kept.

Our manner is friendly, courteous and in accordance to the value of the company.

We are available for and open to the questions and wishes of our customers.

We provide our service dependably, efficiently and with assured quality.

Thorough and constant quality is a factor of success, for which we have clear quality standards.

We value current, correct and professional information and advertising.

We see a complaint as a chance for improvement. - Praise is a confirmation of and motivation for our service.

We ask our customers directly about their satisfaction with our service.

We regularly check the security and functioning of our facilities.
We are happy to have the chance to proof our service as your camping holiday host, welcome!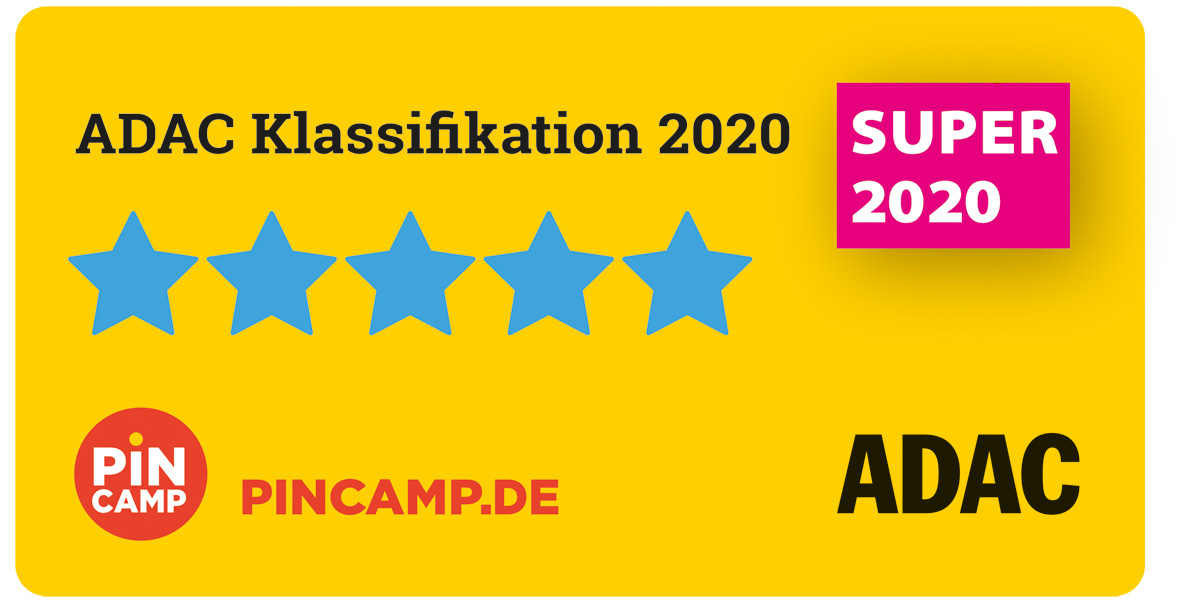 Since 2012 we are happy and proud for the ADAC Superplatz (Bestcamping) nomination of the ADAC.
We are proud for the Top-Camping Award 2017 of the most reputable camping organisation of the Netzerlands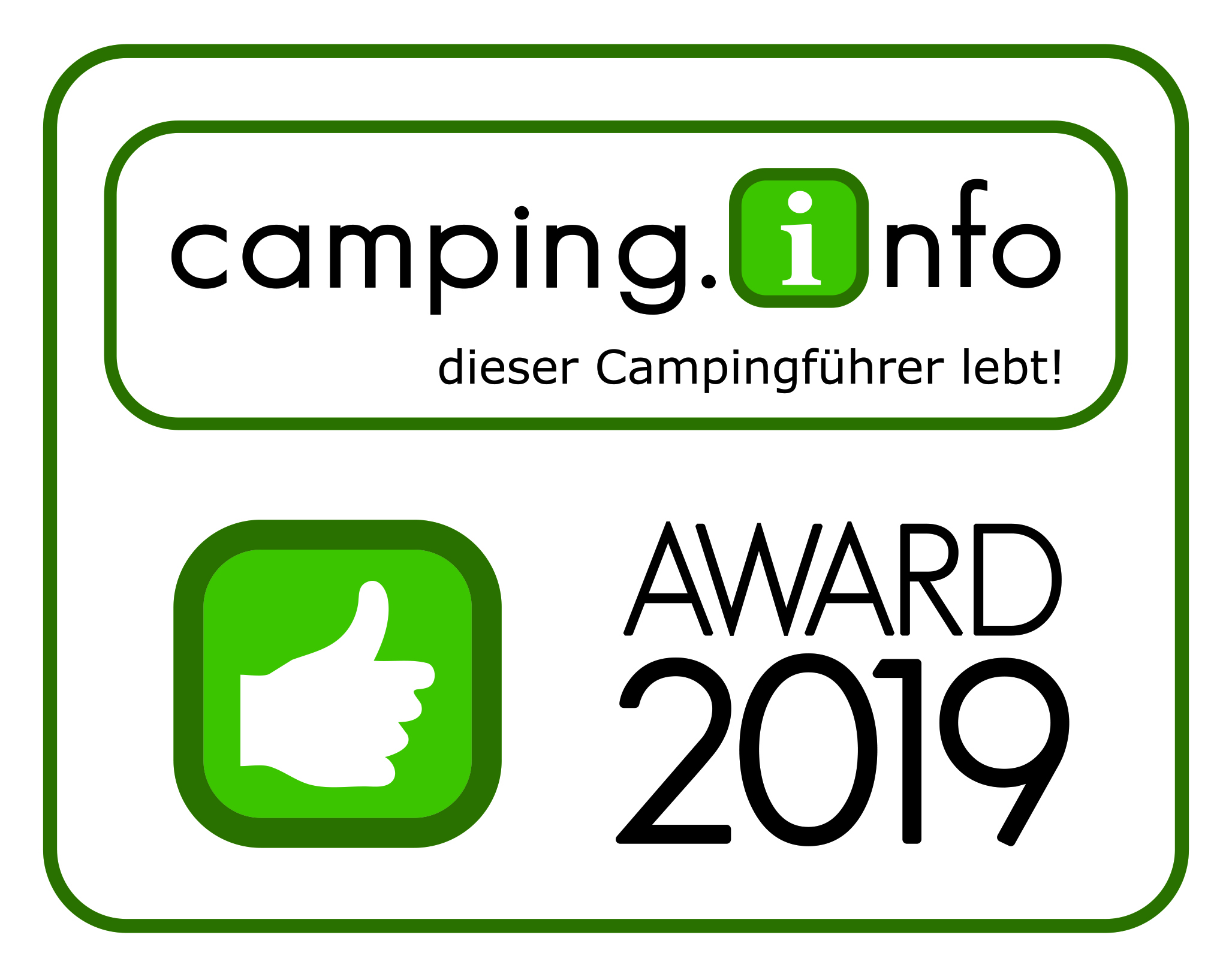 More than 50.000 camping guests take part in the evaluation of campsites which they have visited on the internet platform camping.info
The most valuable judgement ever ist the opinion of our guests. Therefore we are extremely grateful for all guest voting and nominating our campsite and special thanks to our great team enabling such a good judgement of our guests.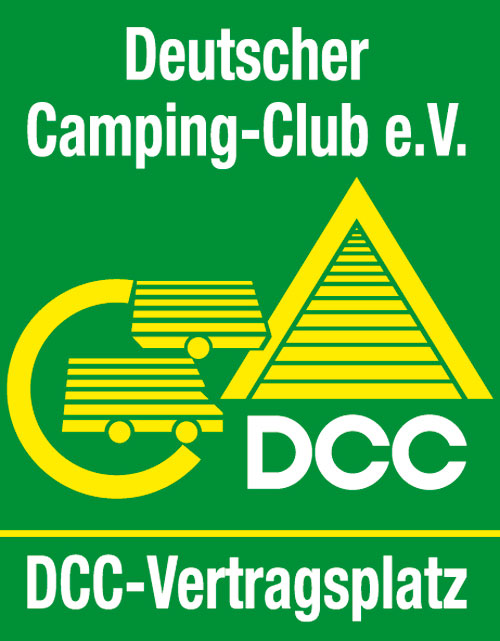 We are committed to maintain our good cooperation and relationship with the German Camping Association DCC and its Camping-members as a contractual partner of the DCC.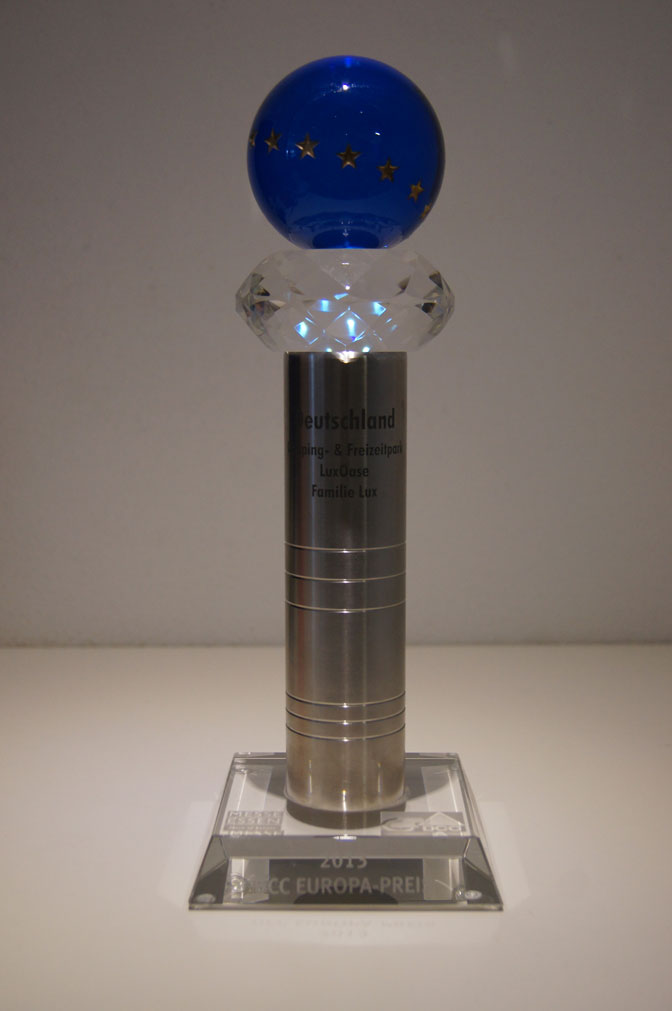 Every year the DCC nominates the most outstanding campsites in Europe. In 2013 we wer happy and proud to receive the Award for the DCC-Europa-Preis.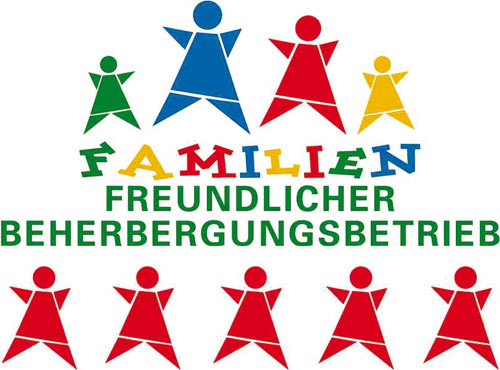 Germany is the no. 1 for family holidays. There are special quality criteria for hotels, campsites and leisure parks. Joy of discovery, love of adventure or carefree cheerfulness - that is what families spending their holidays in Saxony can experience. In our family-friendly accommodations, recreational facilities and localities everything is perfect. Hiking and cycling paths lead you right into nature. Meadows in idyllic forests or around lakes make camping a special experience as well. Here you can find the most beautiful spots and the certified partners with the commitment to make your family holidays absolutely special!
In 2006, for the first time in the history of camping in Saxony, we were very proud to be awarded the gold medal in the German National Contest for the most exemplary camping enterprises in Germany.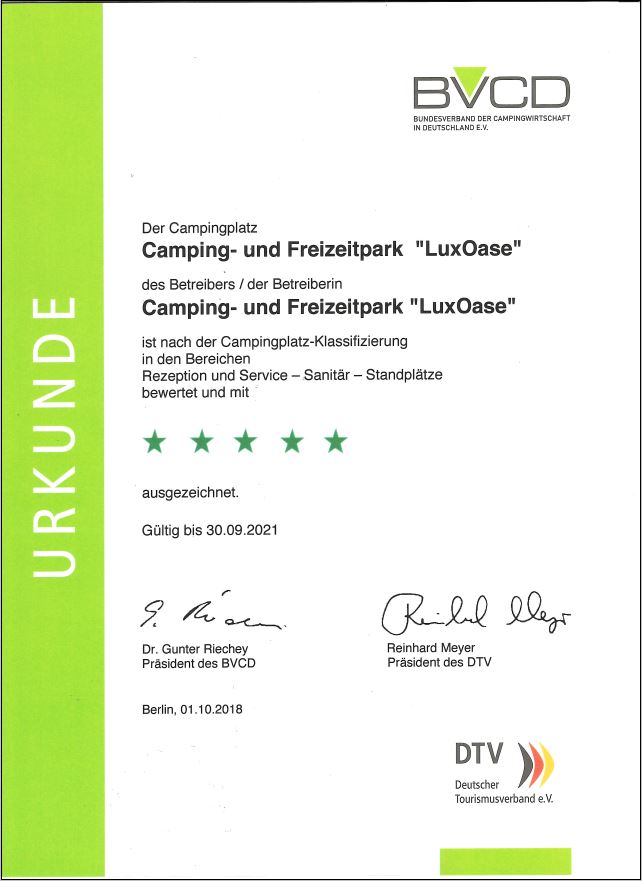 According to the 5-star classification of the German DTV-organisation we are classivied with the highest level of 5-stars.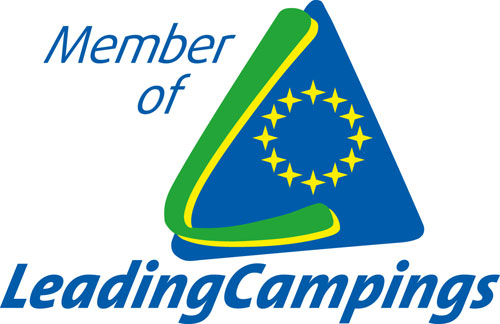 Our campsite is member of the LeadingCamping.
LeadingCampings are the leaders in European camping, setting trends, re-inventing the open-air hotel. At each of our sites, LeadingCampings are there to provide your personal mixture of individuality, comfort and convenience. You are welcome to stay in your tent, caravan, mobile home, or at one of our many different types of accommodation for hire.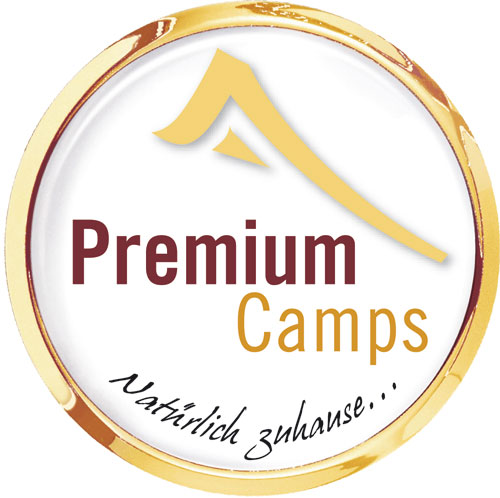 We are also member of the Premium Camps, that aim to delight their guests in the most possible way:
More service, more quality, more individuality.
Our company unites individual and caring guest relation, high innovation power and a high livel of service and quality, and a great location in nature with great leisure and recreation facilities.
Feel the magic of our warm service and enjoy your holiday!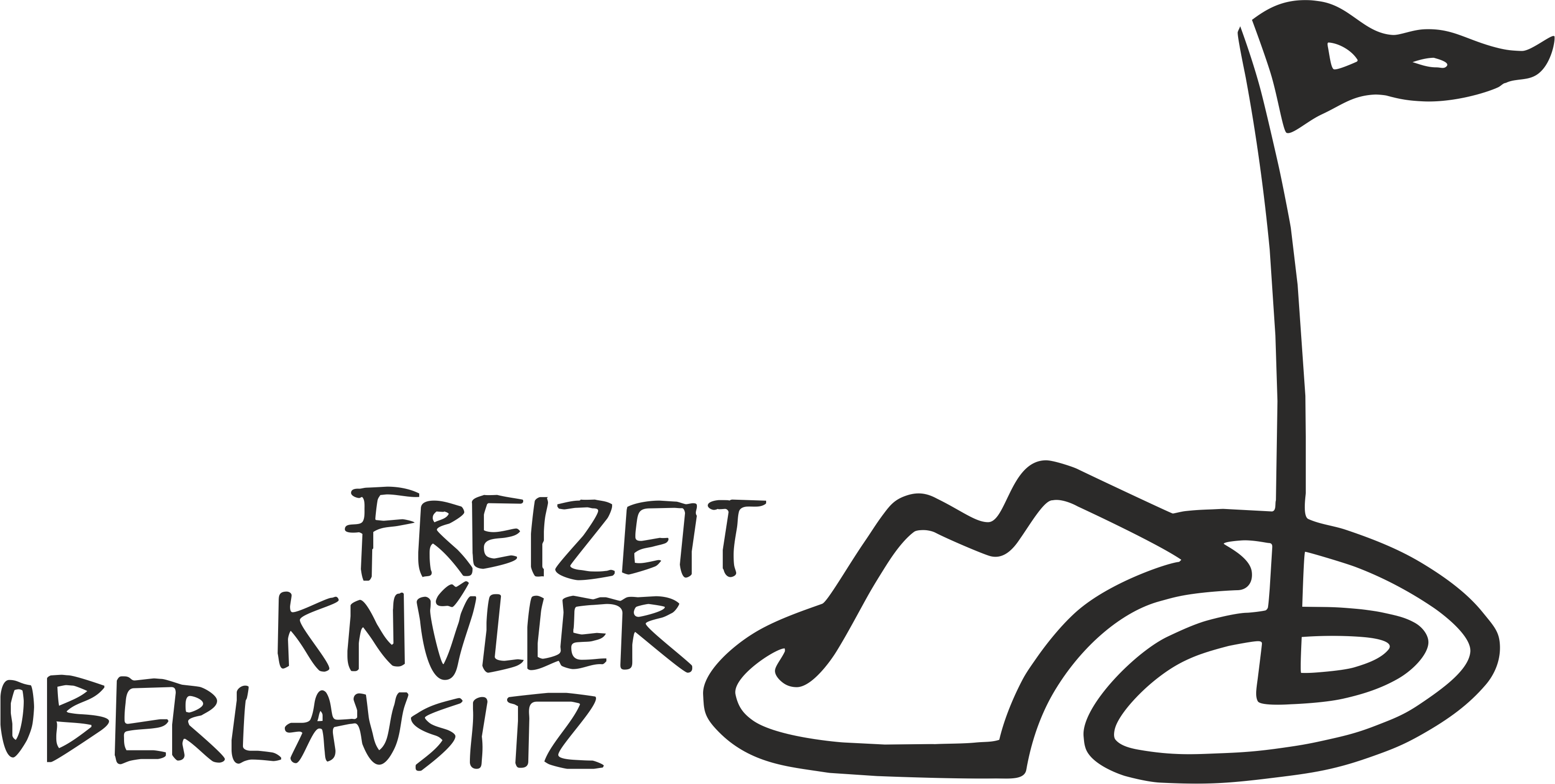 Whether you want active leisure pursuits involving fun and sports, exciting children's activities or experiences for all the family, the leisure hits of Upper Lusatia have something for everyone. For further information please klick on "Freizeitknüller".
How to find us?
Camping- & Freizeitpark
LuxOase
Arnsdorfer Straße 1
D-01900 Kleinröhrsdorf/Dresden
Germany
Phone number: +49 (0) 35952 - 56666